Signia Accessories
Keeping you connected and in control
Whether you'd like to change settings remotely, stream audio directly, or take advantage of rechargeability, our broad range of stylish, practical, and easy-to-use accessories makes everyday life easier.
StreamLine TV
Programmed for superb sound
Thanks to StreamLine TV, audio from your television can be fed directly into your hearing aids. You can even adjust the volume individually via the Signia app.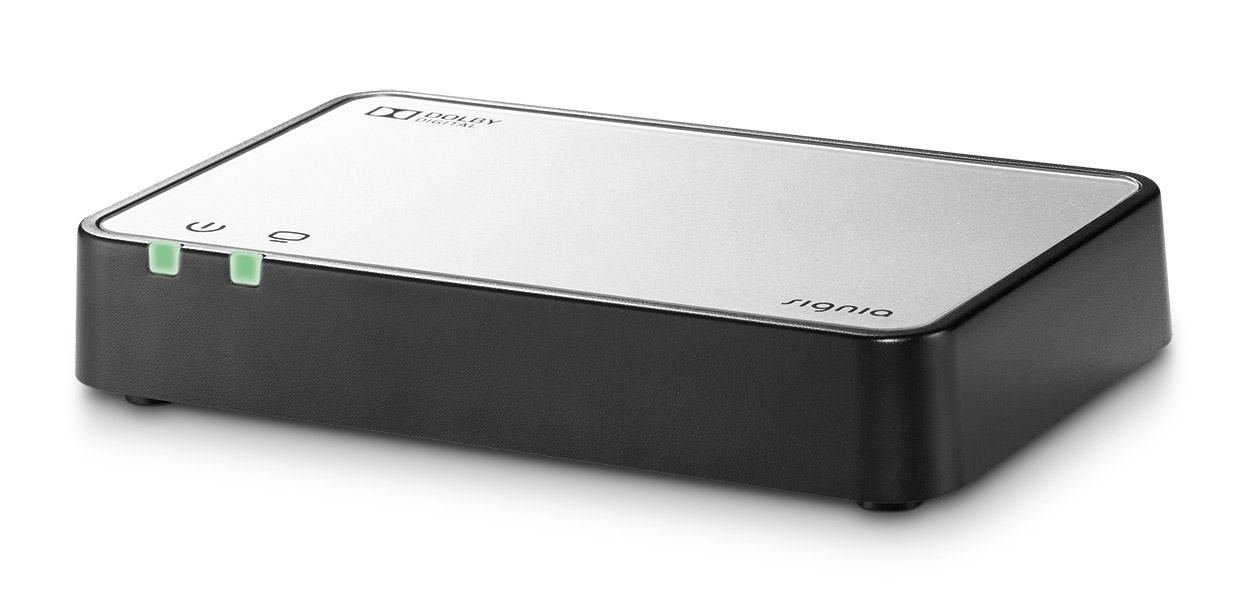 StreamLine Mic
Hands-free phone calls, music and more in premium stereo quality
The new StreamLine Mic provides full hands-free audio streaming of phone calls and music with any Bluetooth smartphone. It also works as a remote microphone.
Learn more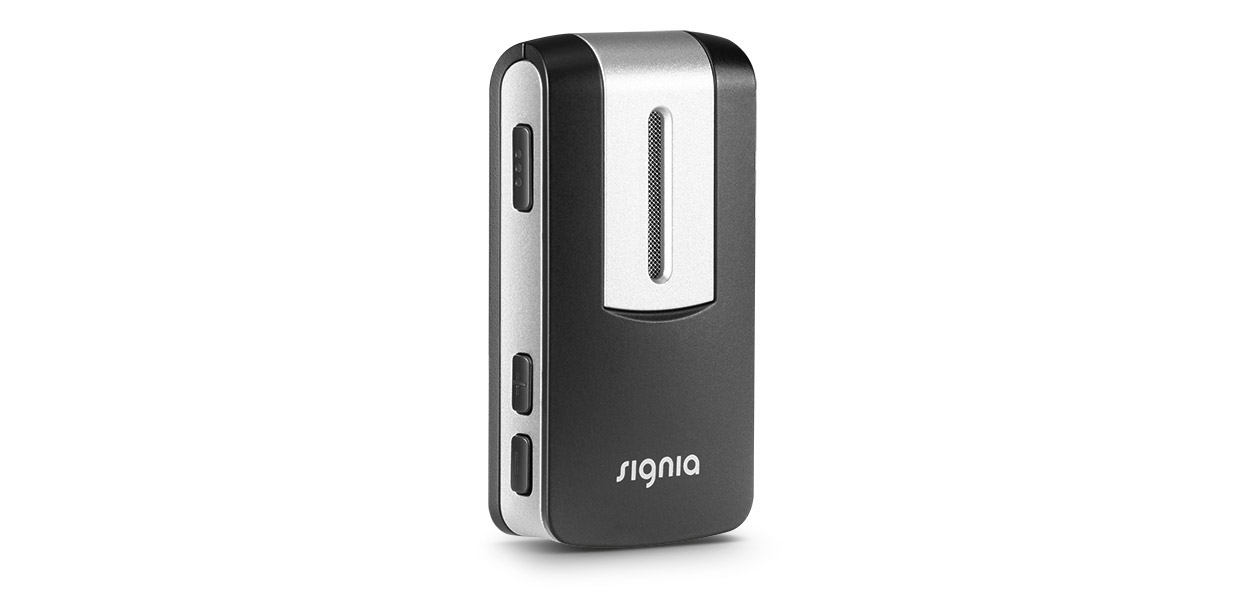 Remote Controls
Taking the kids to school in the morning, meeting friends during your lunch break, watching TV in the evening: Every day is full of different listening situations and conversations. Wouldn't it be great if you could stream sound right into your ears, discreetly adjust your hearing aids and easily recharge them?
miniPocket
Discreet control
The ideal solution for anyone who wants discreet, convenient control of their hearing aids without the need for a large remote control or smartphone. Reliable and easy to use, the miniPocket is small enough to carry on a key ring yet powerful enough to control all essential features.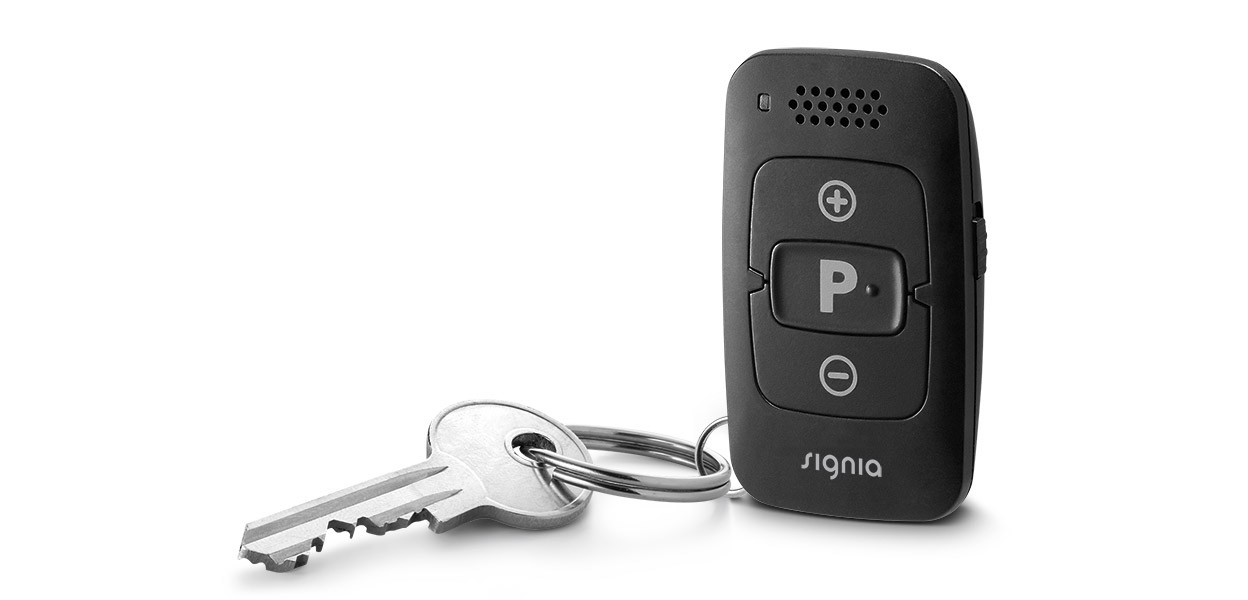 Inductive chargers
Smart looking, smart charging
Signia inductive chargers recharge hearing aids so you don't need to worry about handling batteries.
A fast charging option, a drying function via inductive charging, and intuitive left and right LEDs for status information complete these next generation chargers.
The inductive chargers are compatible with all hearing aids fitted with lithium-ion batteries.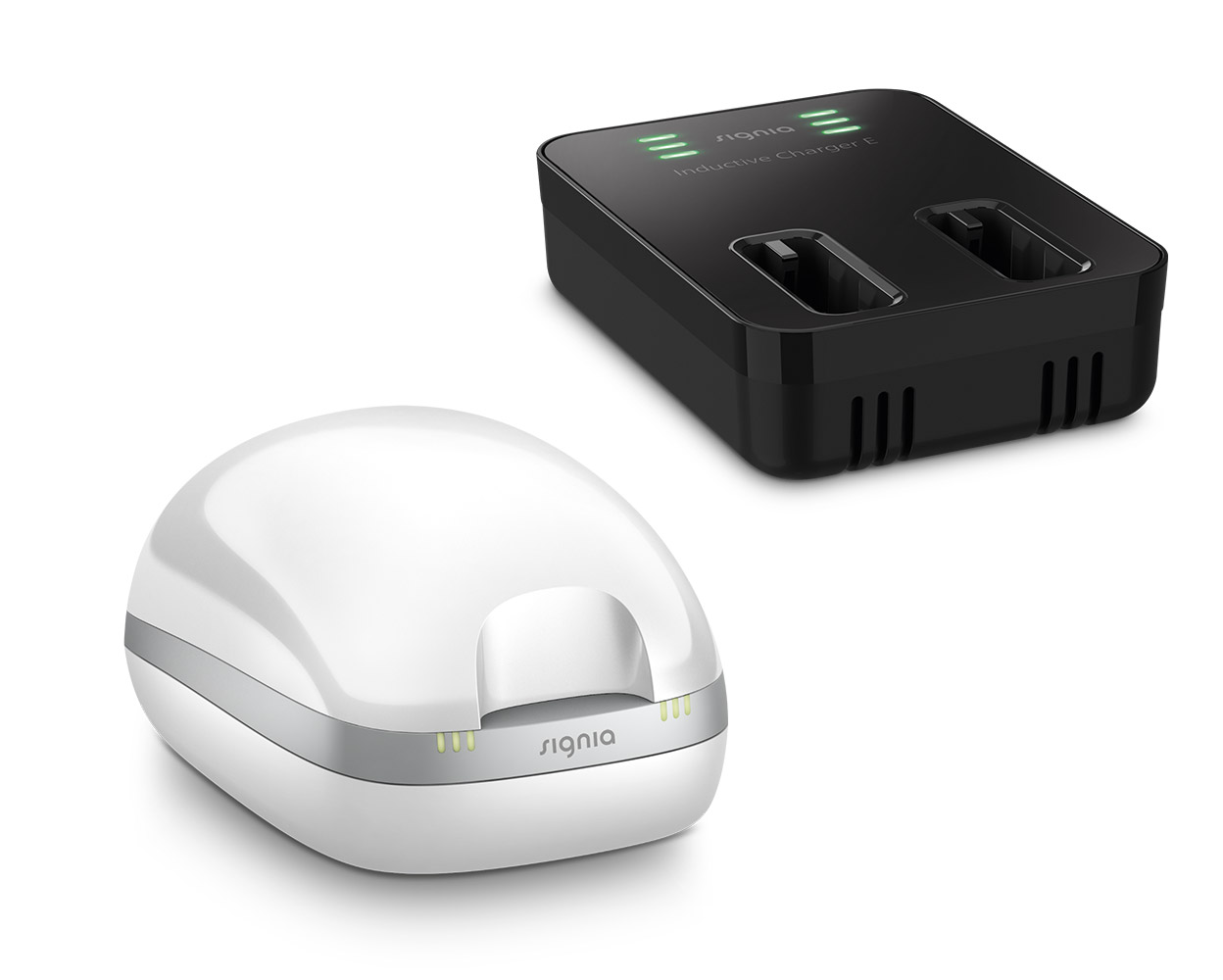 Styletto Connect charger
Charging-on-the-go
Three times smaller and half the weight of comparable chargers, it's the only one you can fit in your pocket to carry with you all day. Thanks to its charger, Styletto Connect delivers an astounding four days* of user autonomy, free from plugs or cables – perfect for a relaxing weekend getaway or an important business trip.
* Based on 16 hours wearing per day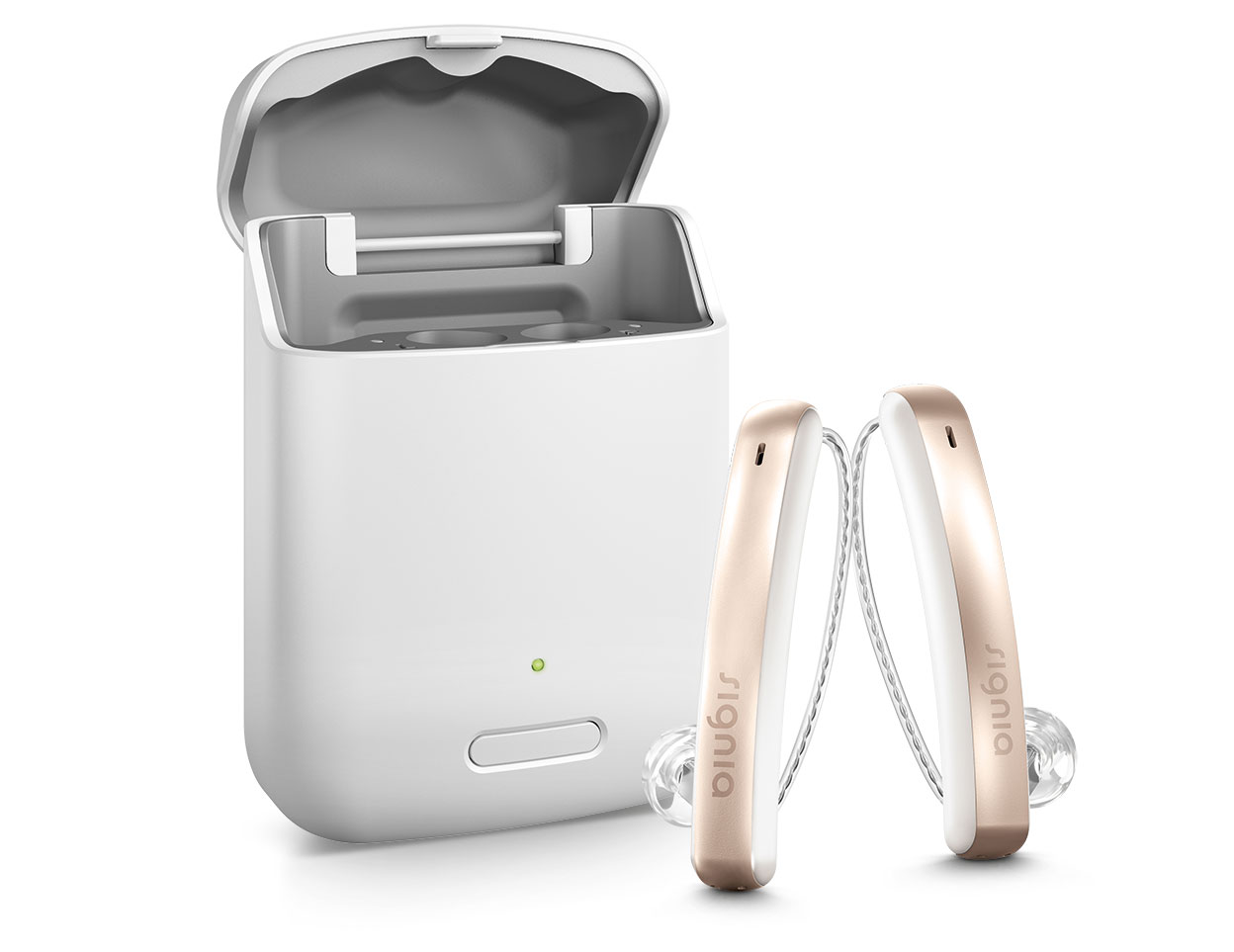 Signia hearing aid batteries
Long life and powerful performance make these batteries ideal for every lifestyle.
Tested rigorously – proven reliability: With Signia, you are buying an extremely powerful hearing aid battery. The constant voltage level guarantees optimum performance in every listening situation for every hearing aid.
Suitable for all hearing aids
Signia hearing aid batteries come in all sizes for every hearing aid.

Hearing aids need batteries which are reliable, safe, versatile and extremely powerful! 
Signia hearing aid batteries are high quality with long life, even in powerful instruments.
Signia batteries provide long running times at a constant voltage level and thus contribute to an optimum hearing aid performance.
Signia batteries are reliable and safe due to triple sealed high quality material e. g. stainless steel.
Signia batteries are environmentally friendly as they are 100% mercury free.
Signia battery packaging is easy to handle and keeps the batteries safe. 
Easy removal of cells with the innovative delivery wheel ensures only one battery is delivered at a time.
Maximum product protection thanks to the security seal.
Secure closure of the packet with lockable dispensing tab.
Clear color coding for instant recognition of your battery type.
Environmentally friendly
Powerful and reliable
Activation
Signia hearing aid batteries are only activated when the protective tab is removed. The protective tab should therefore only be removed around 5 minutes before inserting the battery into the hearing aid.
Storage
Store the batteries preferably at room temperature (approx. 20°C).
Disposal
An empty battery should never be left in the hearing aid any longer than necessary. Please ensure environmentally friendly disposal of the batteries.
Protection
Never allow batteries to come into contact with metal objects when stored as this will cause it to discharge. Store the batteries in the packaging provided.